Visit Afri-Berry blog to learn more about our products and latest tricks & hacks with Afri-Berry
Organic Raw Mango Shea Butter
Jamaican Black Castor Oil
Afri-Berry's 100% Organic Jamaican Black Castor Oil:
Get your Hairline Back
Nourishes and Repairs Hair including baldness, hairline, eye lashes & beards.
Afri-Berry's 100% organic Jamaican Black Castor Oil works for all hair types. It will moisturize, thicken, strengthen and rapidly increase hair growth.
It increases blood flow to the scalp, supplying valuable nutrients to hair follicles. Afri-Berry's Jamaican Black Castor Oil help prevent hair breakages, dandruff, eczema and dry, itchy scalp. The antibacterial and moisturizing properties of the Afri-Berry's Jamaican Black Castor Oil also help treat plethora of hair issues. 
Further more the 100% organic oil also helps with baldness, detangling of hair and hair damage.
Afri-Berry's Jamaican Black Castor Oil contains:
Cold pressed Jamaican black castor oil
Pimeto oil
Shea butter
Rosemary extract
Organic samphonified oils of coconut
Olive oil
Jojoba oil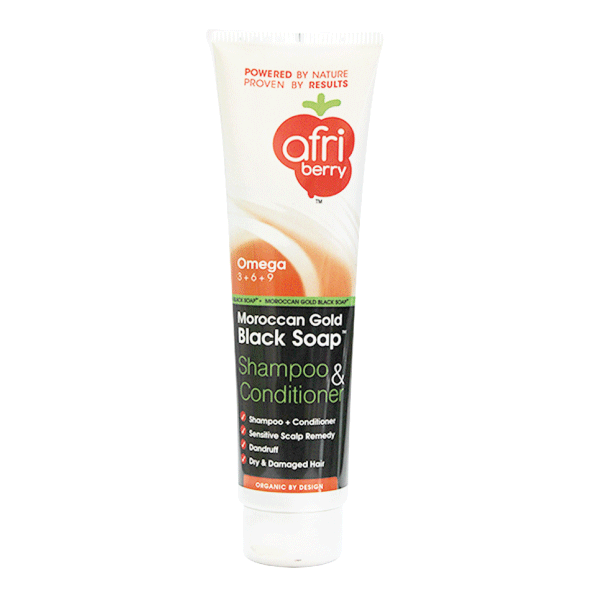 Moroccan Gold Black Shampoo & Conditioner
2-in-1 Shampoo and Conditioner for Sensitive Scalp Remedy, Dandruff.
It is a highly moisturising, and perfect for washing and conditioning natural, ethnic hair, it leaves hair clean, shiny and with fewer tangles. Afri-Berry's Moroccan Gold Black Shampoo combines a shampoo and Conditioner.
Henceforth the product helps to reduce dandruff, itchy scalp and tangling and contains red palm, coconut and argan oils, which have a wide array of Omega 3+6+9 oils between them, helping to enhance hair elasticity, reducing breakage and helping increase hair growth Low odour formulation, as there are no additional fragrances.
Afri-Berry's Moroccan Gold Black Soap contains:
Red palm oil
Coconut oil
Argan oil
Roasted cocoa pods
Roasted plantain skin
Sea salt
And in some blends: shea butter, agoa bark, purified water.